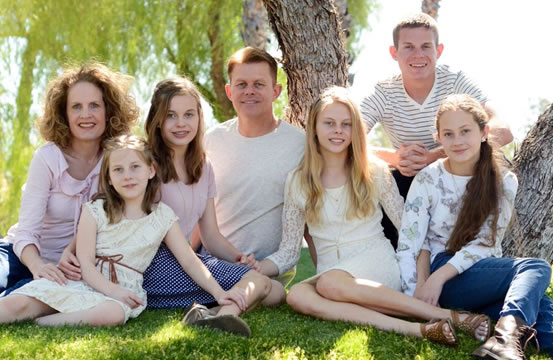 Pastor Al Addleman and Family
Worshipping and Teaching
God's Complete Word
to Your Family,
Together as
One Body in Christ Jesus
We invite you to join us in establishing firm foundations of faith and building God's Word into our hearts, minds, souls, and strength.
We invite all who are dedicated to putting Jesus Christ and God's Word first in our lives... Those who seek to be disciples of the LORD Jesus Christ, and who seek to worship Jesus Christ in a Family Integrated Church structure.
Cornerstone is a Bible teaching church...
Established for the purpose of fulfilling the great commission (Matthew 28:19-20), "Go therefore and make disciples of all the nations, baptizing them in the name of the Father and of the Son and of the Holy Spirit, teaching them to observe all things that I have commanded you".
Cornerstone Bible Church desires to make disciples by emphasizing the centrality of Jesus Christ and the Word of God in every aspect of our lives (1 Peter 2:6-8)
We believe that the family is a primary area of evangelism and teaching of God's Word (Deuteronomy 6:4-9), since we spend a significant portion of our lives raising the children that God has blessed us with. Secondly, by raising Godly offspring, we can influence others around us for God as they see the work of Jesus Christ in us.